Last Updated: 01/26/18

About the Quantitative Imaging Network (QIN)
Background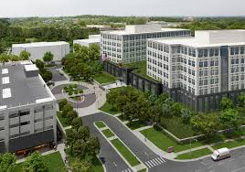 Clinical oncologists are hampered by a lack of access to quantitative imaging analysis tools for measuring or predicting therapeutic response/outcome during clinical trials. The QIN program was initiated to support the development, optimization, and validation of quantitative imaging software tools and imaging methods that will give oncologists the confidence that imaging can provide a valuable clinical decision support for reliable patient care. The cooperative agreement funding mechanism was chosen for this program to create an organized network of research teams under guidance from NCI program staff. The QIN was initiated in 2008 and has had several program announcements during that time in which the network grew from its start to over 30 research teams across the United States. Today, the number of teams has reduced into the mid-20's with two teams from Canada fully supported by the Canadian Government. While the number of research network members has decreased, the number of international Associate Members has increased. Research associates from nine different countries are engaged in network activities. Currently, two separate funding opportunity announcements (FOAs) address the research activities of interest to the NCI in this area. Under PAR-18-248, a UG3/UH3 phased funding mechanism, appropriate projects can include the development and adaptation/implementation of quantitative imaging methods, imaging protocols, and/or software solutions/tools (using existing commercial imaging platforms and instrumentation) and application of these methods in one or more current or planned clinical therapy trials. The projects must be focusing on imaging-derived quantitative measurements of responses to anti-cancer agents and/or radiation therapy, and/or image-guided interventions (IGI). For research teams with fully developed and optimized clinical decision tools ready for clinical validation, a R01 mechanism is available in PAR-18-919.
Mission
Quantitative Imaging Network (QIN) is organized to improve the role of quantitative imaging for clinical decision making in oncology by the development and validation of data acquisition, analysis methods, and tools to tailor treatment to individual patients and to predict or monitor the response to drug or radiation therapy.
Goal
The goal of the program is to translate quantitative imaging methods and algorithms as clinical decision support tools into clinical utility, creating the condition where all imaging scanners perform as measuring instruments.