Justin Kirby
Technical Director, Cancer Imaging Informatics Lab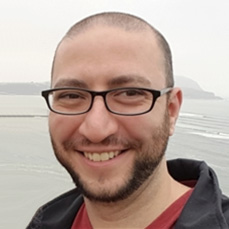 Justin Kirby is a Technical Project Manager at the Frederick National Laboratory for Cancer Research (FNLCR). He also serves as the Technical Director for FNLCR's Cancer Imaging Informatics Lab. His work is focused on methods to enable data sharing while preserving patient privacy to improve reproducibility and transparency in cancer imaging research.
Most notably, his team founded The Cancer Imaging Archive (TCIA) in 2010, which the research community has leveraged to publish over 170 datasets related to manuscripts, grants, challenge competitions, and major NCI research initiatives including the National Clinical Trials Network, Quantitative Imaging Network, The Cancer Genome Atlas, and the Clinical Proteomics Tumor Analysis Consortium.
He is an author on over 50 publications and has served as a co-organizer of numerous cancer imaging challenge competitions. In 2021 he was invited to serve on the Advisory Board for the Medical Open Network for Artificial Intelligence (MONAI). He has also served on the Medical Physics Dataset Article Subcommittee, during which time he was the editor of a Special Issue dedicated to Dataset Articles describing TCIA datasets. He has been an invited instructor for imaging informatics courses at the Radiological Society of North America's annual meetings since 2012.
About TCIA
Follow Us
Media Inquiries
NCI Press Offices

(301) 496-6641
(phone)

(301) 451-7440
(fax)

ncipressofficers@mail.nih.gov